Discussion Starter
•
#1
•
Dec. 2011, I purchased a 2004 Frontier King Cab (2WD, 5-speed, 4-cylinder, 89K miles) to be the B2600i Cab Plus I never had, knowing something like it would be impossible to find once my '88 B2200 goes to Mazda heaven.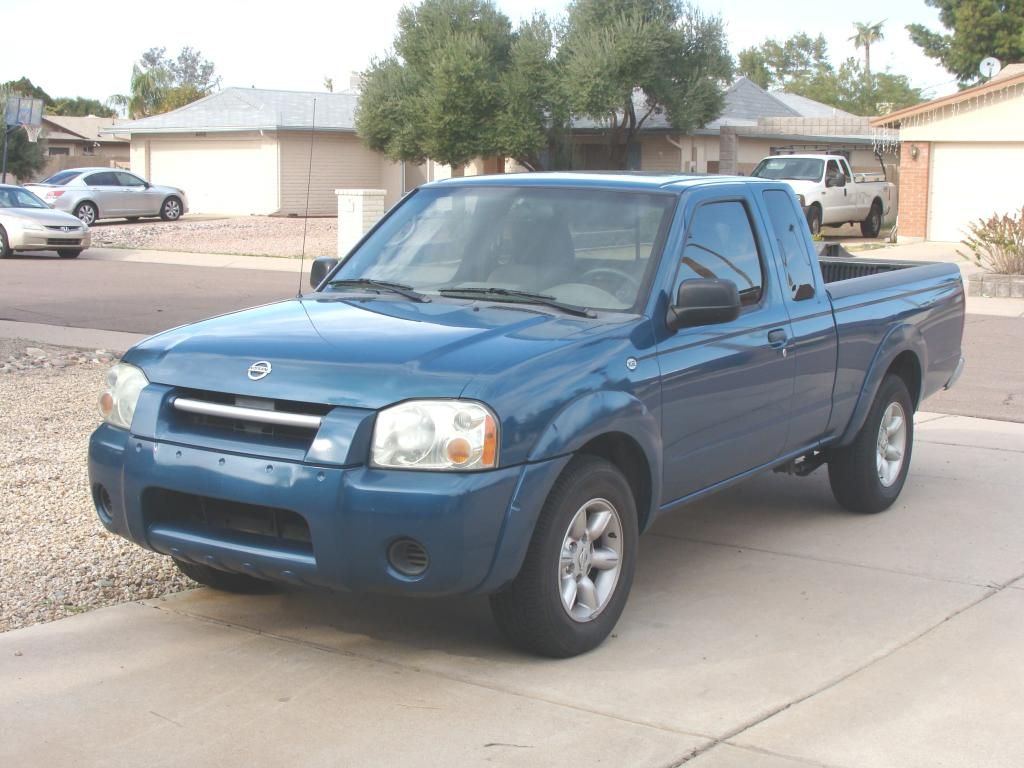 When I changed out the fuel filter (looked like original one to me, still stated "Nissan" and from the position of the screws access for the hose clamps).
Aug. 2015:
I traded locations with my B2200 for a month, and decided that the Frontier shocks were gone. I removed the front shocks, they had absolutely zero rebound and not much resistance. Here's one I compressed by hand, not a bit of rebound v. one I pulled to extended length.
I also replaced the rear shocks too, they were also pretty bad. I used Gabriel ProGuard both front and back, Autozone lifetime.
I also decided to make a set-in shelf for the frontier, to hold my radar detector in place on the dashboard. cord is too short to use well on a visor (and the Arizona sun is bright, and relentless). Here's what I made; the tapered cone rubber stopper foot shape is very important to the design.
Here's the shelf placed on the dashboard, the stoppers fit in the defrost vents. The velcro will hold the bottom of the radar detector.