Discussion Starter
•
#1
•
Hello all. I'm a proud owner of my first Nissan vehicle, and a new member to this forum.
I've been looking at this truck for days now and I've started looking around for forums to get some quick info about the frontier. I found the nissanforums.com site a couple days ago, but I haven't found this one till today, whoops! Anyway, I'm here to learn more about my truck, make a few friends (possibly some in my area? Western New York), and possibly buy and sell some stuff to make my truck, well, more as my own truck.
A little about myself I suppose: I just turned 22, and I've been thru 6 Ford Rangers in the past 6 years of my driving life, and I'm tired of them so I came to try out a Nissan. I'm a drafter at a company in the small city I live in. I like turning wrenches on my spare time and taking up some trail riding with my trucks, nothing abusive however.
I have a 1999 Nissan Frontier with the off-road package. Its got the 3.3 V6 with a 5 speed. There are a few things I want to look into with this truck. 1 is the leaf springs in the back, I have 4 on the passenger side and 3 leaf springs in the driver side. The truck still sits level though. And the good ole knock sensor is setting off a code, so I want to replace that in the near future.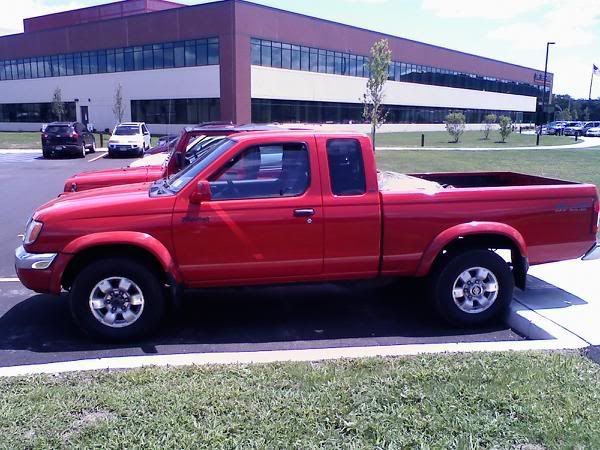 And THIS is what I used to drive, this is after the accident of course. I did this back in December, before it snowed. The snow started falling the night after the accident and covered the car of course: