Discussion Starter
·
#1
·
You were invited, should of gone and taken you own pics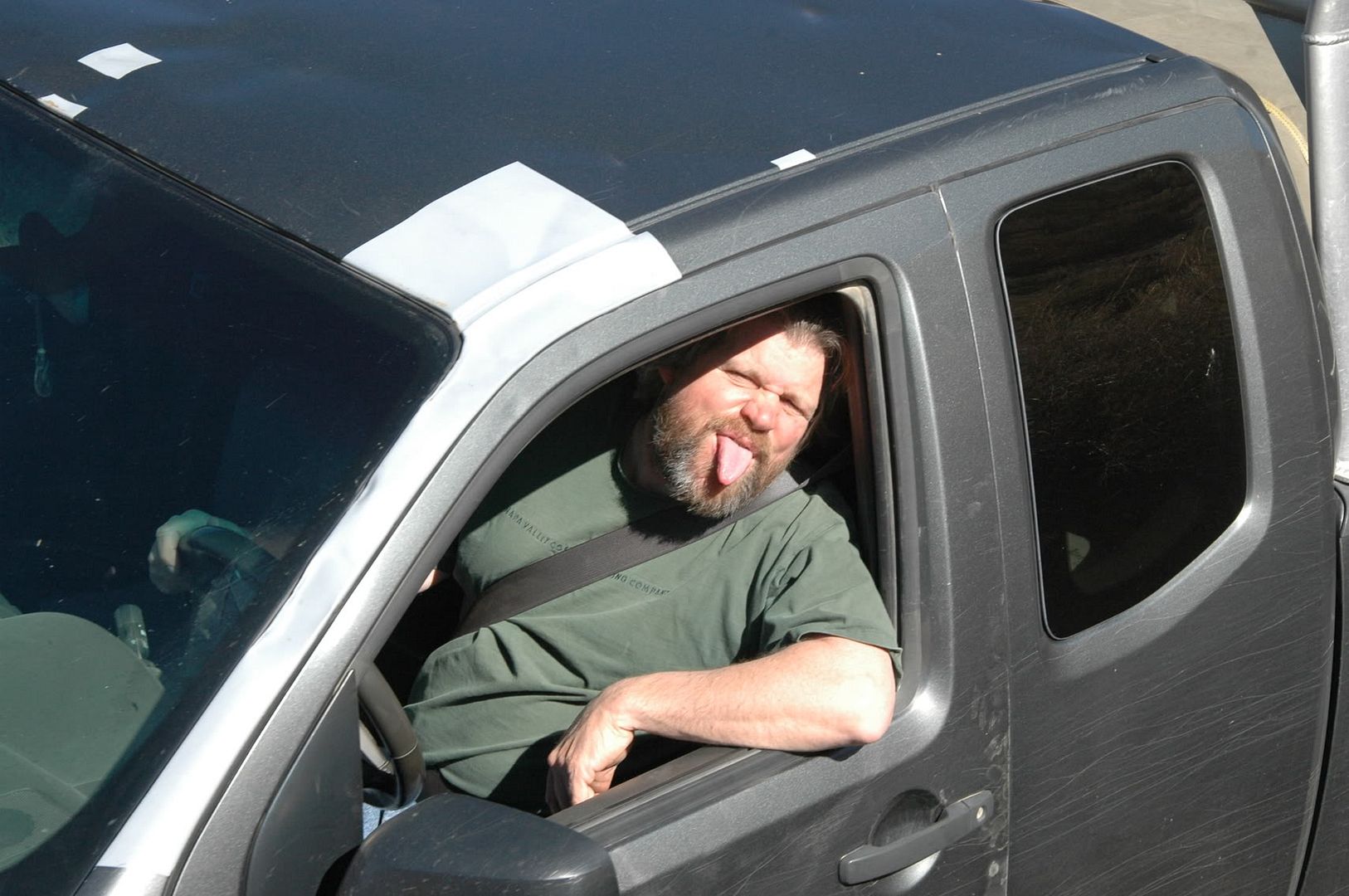 :laugh: just kidding
We left from Redlands (wifes Grannies house) Ran east on the 10 to the 62, up into 29 palms. Then cut across to the sheephole mtns, and Bristol dry lake to Route 66 in Amboy.
There we checked out the local produce at the Amboy Shoe Tree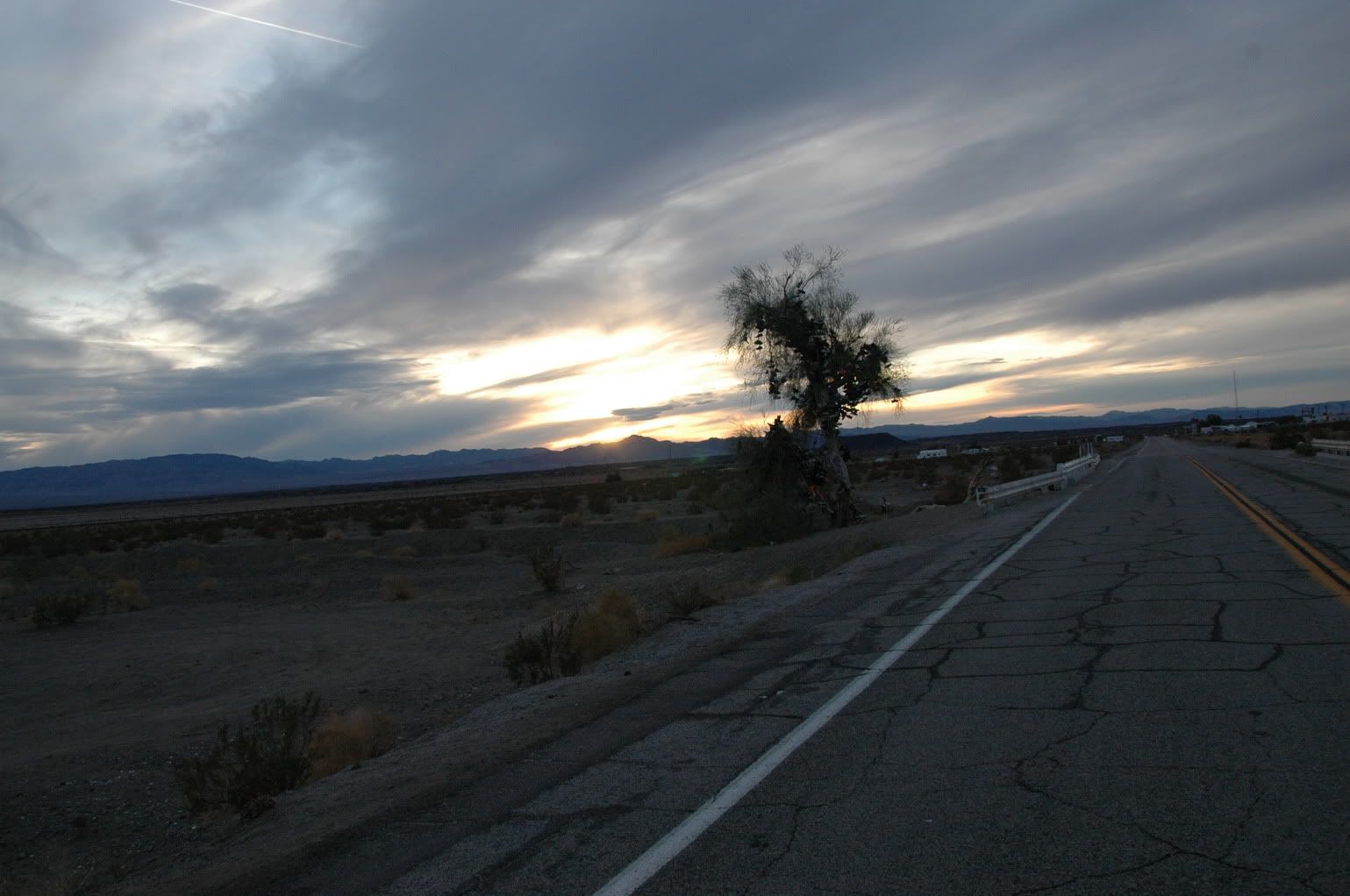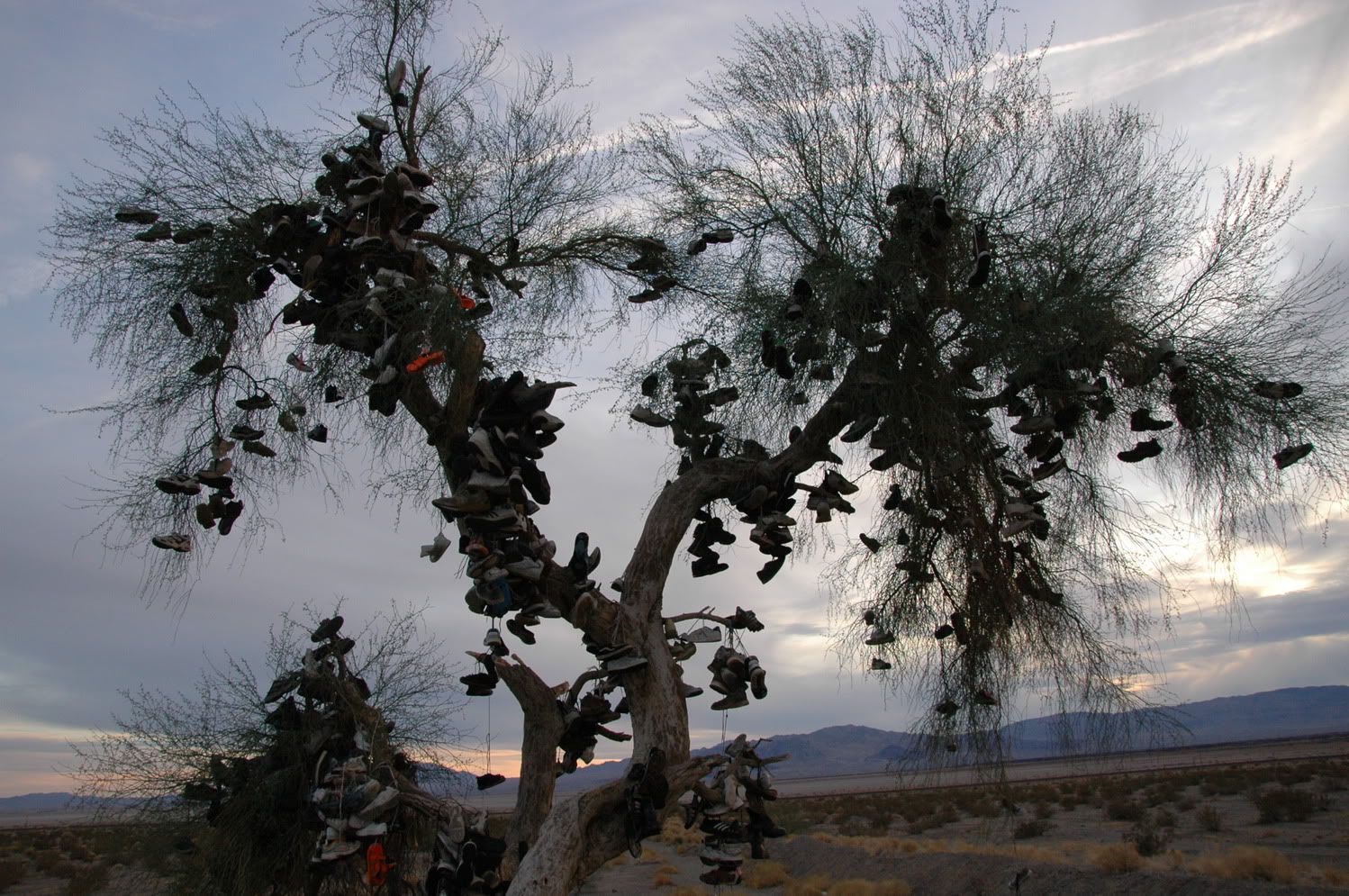 From there we ran out to the AVI got rooms, some pizza, and met up with the rest of the group for the movie Avatar. Some sleep, breakfast, and gas.