» Buyers Guide
» Network Links
» Welcome to Nissan Frontier Forum: Frontier & Navara Forums
Welcome to ClubFrontier.org - a website dedicated to all Nissan Frontiers/Navaras. We have many features on this website to make your experience here more enjoyable. The first step would be to REGISTER for free so you can take advantage of all the features we have to offer.
October Truck of the Month - mdawg4x4!
Oct 04, 2013 - 10:44 PM - by EB_05_NISMO
Congratulations to
mdawg4x4
for being voted October Truck of the Month!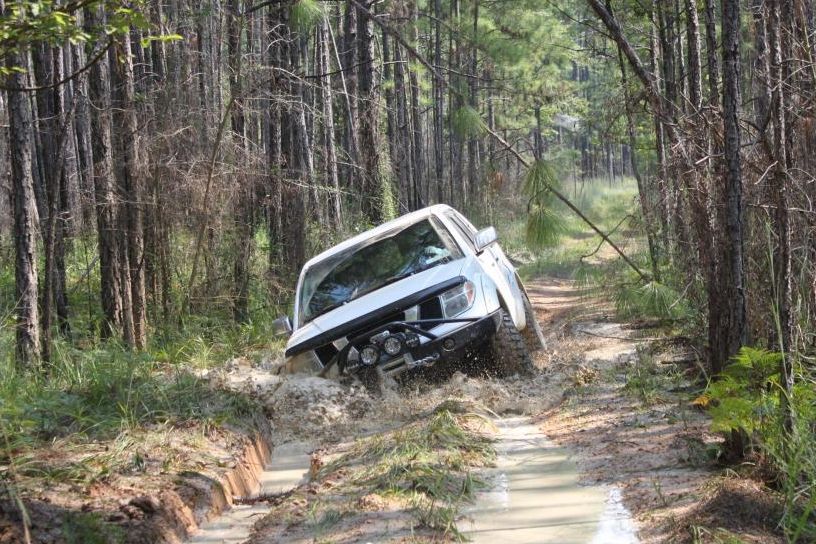 2 1/2" lift w/285/75-16 BFG MT KM2s
Alpine CDA-9857 HU, Alpine Type R 6.5 components in front, Type R 6.5 3-way in rear
Calmini winch bumper w/Warn 9.5cti, KC SlimLites, and PIAA 510 fogs
13 Replies | 1,259 Views
Truck of the YEAR - x_mods!
Jan 04, 2013 - 11:05 AM - by EB_05_NISMO
Congratulations
x_mods
for being voted the ClubFrontier Truck of the Year!!
2010 PRO-4X 2WD CC Interior:

Black & Orange Wet Okole Seat Covers, Wheelskins Charcoal Steering Wheel Cover, DashMat Charcoal Dash Cover, Black WeatherTech Floor Liners, BlendMount for Bully Dog GT, ProSport Performance Vacuum Gauge, V-LEDs dome lights/map lights/footwell lights, PRO-4X 5 Switch Cluster, 5 OTRATTW Illuminated Rocker Switches, Stinger Voltmeter

Exterior:

Smittybilt Hitch Shackle, Westin Side Steps, Truck Covers USA Retractable Bed Cover, Thule Rack (on the bed), V-LEDs LED, Red Mirror Turn Signal, xoskel light bar, EZDown Tail Gate Shock, Bosch Icon Wipers, Flat Black Nissan Logos, Full Ceramic Window Tint to ALL Glass, Orange Digital Camo Tailgate, Custom Orange PRO-2X Decals, 808UpFront Custom Front/Rear Burgers

Lighting:

TRS FX-R 1.1 Projectors (Modded to come on with key fob), Gatling Gun Shrouds, Morimoto 5Five 55w Blasts, Philips D2S 85122+ Bulbs, TRS Mini H1 Foglights, Morimoto 3Five 35w Balasts, 3000k H1 HID Bulbs, x_mods Custom Rigid Roof Mount, Rigid SRCW 40" light bar (Roof), Rigid Dually Flood Pair (Mirrors), Rigid Dually Spot Pair (Bumper Mouth) ,Rigid Dually

... [Read More]
54 Replies | 13,427 Views
» Recent Threads

Rating

Title, Username, & Date
Last Post
Replies
Views
Forum
What have you done for...

Today

08:44 AM

by

cstone

18,910

2,347,381

General Discussion
LED lighting INSIDE...

Today

08:27 AM

by

Mhannis

25

322

General Discussion
37" Frontier Build

Today

07:59 AM

by

ArtofSS

10

302

2nd Gen Frontier Builds
ArtofSS Checking In

Today

07:44 AM

by

ArtofSS

3

64

New Member Introductions
Help finding part on...

Today

06:45 AM

by

wizdom240

4

119

1st Gen Hangout
Spray-on Bedliner on...

Today

06:42 AM

by

carduke

3

204

Exterior Mods
brembo caliper covers,...

Today

06:38 AM

by

carduke

8

156

Wheels, Tires, and Brakes
Prerunner Bumper Design...

Today

04:54 AM

by

Frontier279

5

70

Exterior Mods
Post your Frontier in...

Today

03:16 AM

by

cstone

102

3,933

General Discussion
Overland/Expedi...

Today

02:50 AM

by

x_mods

22

656

OffRoad / 4x4
Nomad's Next Generation

Today

02:38 AM

by

Nomad 13

5

87

2nd Gen Frontier Builds
Front Dashboard Tweeters

Today

02:34 AM

by

Skibane

3

119

Audio / Video
Feeler Thread: KC Shrock...

Today

01:50 AM

by

Anon717

3

141

Parts
Defiant Truck Products...

Today

01:50 AM

by

Rheis

59

9,816

Exterior Mods
For Sale: 05-14 Volant...

Today

01:45 AM

by

TheOregonFront

0

37

Parts
» Stats
Members: 49,131
Threads: 89,121
Posts: 1,179,351
Top Poster: HKYStormFront (17,306)

Welcome to our newest member, alanfriend
» Online Users: 1,077
87 members and 990 guests
114x4s, 2012Pathfinder_EB, alanfriend, Azz Izz, Baldo, Banksy, Bill_Dozer, bob-w, brokendiff, Buckeye1872, BurningInFlames, CARLOS_PRO4X, casador81, CDs4x4, chieflet, Chuckitall, cstone, Dave Da Kyd, davemax, DeadlySheds, Delpy, dephep, DragonX, euforik, Fishjuice33, Fotrapper, frontear, FVG, glamisdude72000, golf4dj, H8R, HeavyG, HightecRednec, HKYStormFront, Honey Badger, Hotrod_garage, hyperx2002, jboy, jcbaert, JeniorNV, jfly_, jgld781, johnnysbadassfrontier, jp1, justinnn, kbwhipple, kcjones, LanceSlide, landon, madcowdungbeetle, mcgrady911, melsy, Mhannis, mtnbiker49, not on the rug, PnoY, Radiation, Rich., RJB, RoadkillStewie, Sangster, saxtech, scootmike, ScottB1982, SD_Frontier, Sethareno, sinto99, solo_clipper, speedfoos, spurly, sumo, TechGuy82, the955iman, thearchiteck, TheOregonFront, troutslayer, ufgators68, Vike, Wandering Coyote, wayfarer, weeZors, xd9-g19, xxxLONGONxxx, Yogi_760, Zero Six LE
Most users ever online was 3,788, 12-22-2012 at 10:50 PM.