Hey fam! Did this the other day and I thought that I would hook you up with a HOW TO on it.
Alrighty, so the first step is to disconnect the battery.
KEEP THE PLUG WIRES ON THE OLD CAP!!!!!!
next you get the cap off by removing these 2 screws. Keep the screws if you do not have new hardware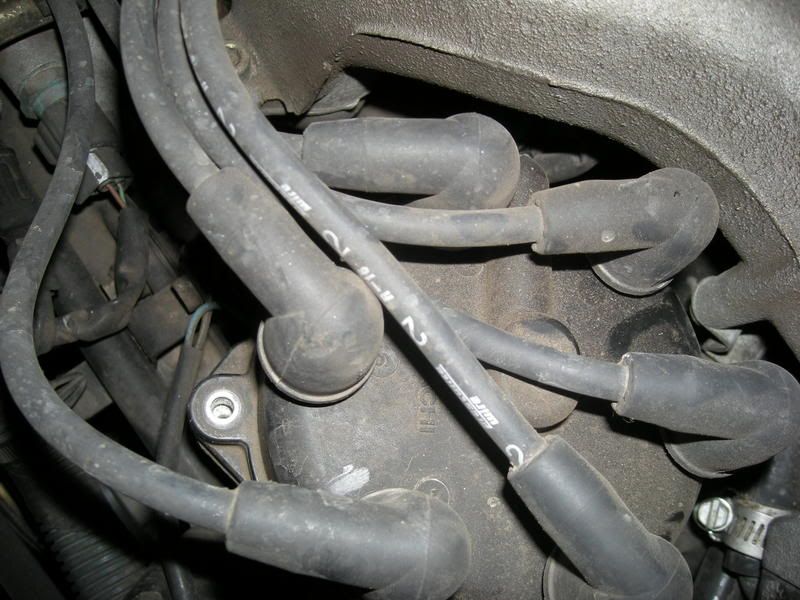 Pull the cap off. Now you will see the rotor.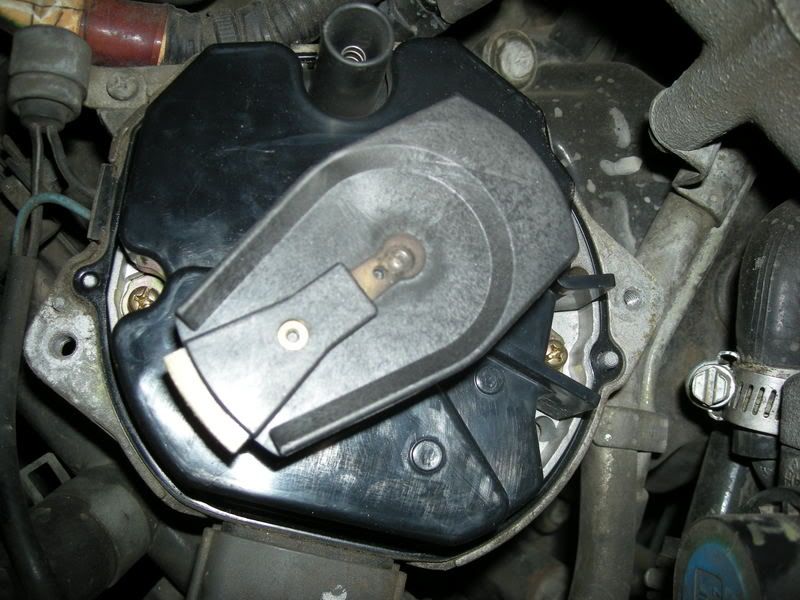 Do you see how it looks from the bird's eye view? See how it is facing the intake manifold?
Alright, this rotor is held on by a screw.
You have to remove that screw, but first you have to make it accessible. if it is facing a different direction than that shown, then you have to rotate it.
How do you do that? Easy! Re-connect the battery. Jump in the driver's seat and tap it to the start position a few times. This will engage the starter, rotating the engine, and the rotor as well. Now, you can get to it a lot easier.
STOP!!!! DISCONNECT THE BATTERY!!!!!!
Alright, to remove this screw, you can use either a Phillips screwdriver or an 8mm socket.
Next, take some dielectric grease like this (99 cents at parts store counter)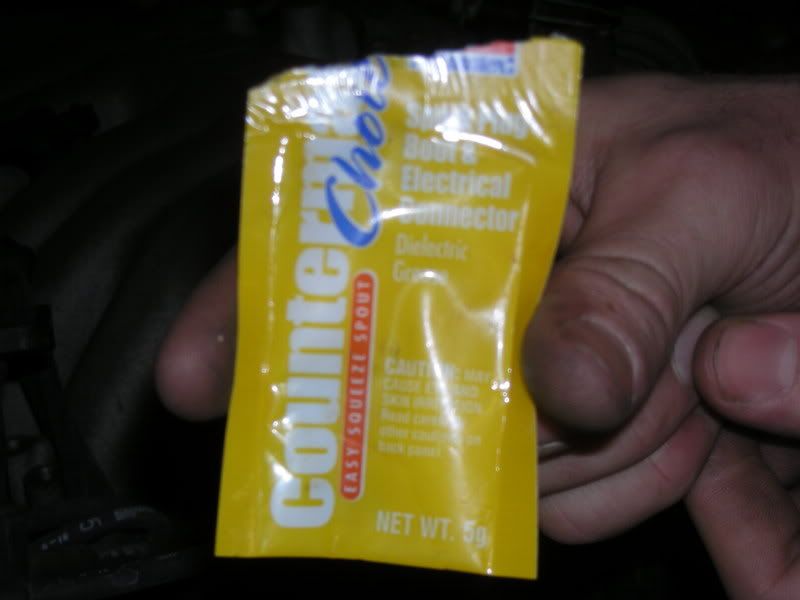 Apply it to the shaft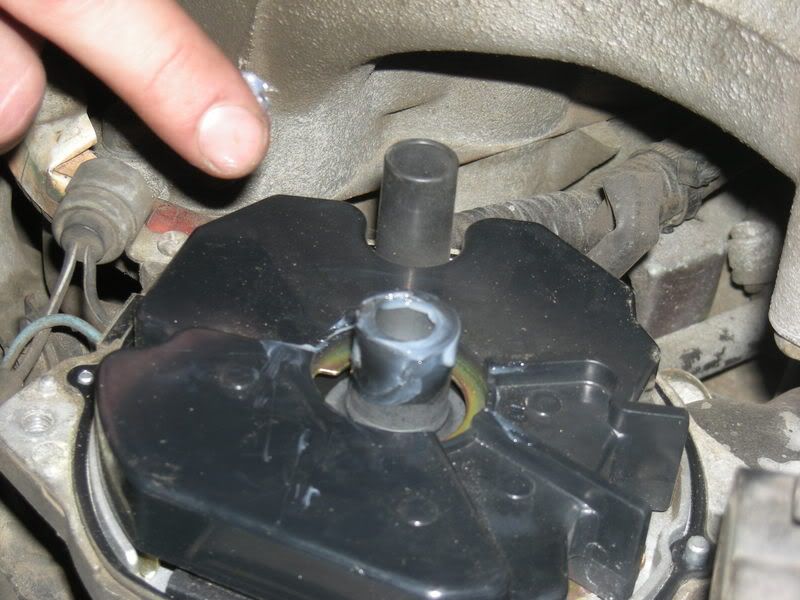 Apply to the screw, and mount your new rotor
Moisture gets inside there so greasing both the shaft and the screw is important in avoiding too much moisture build up.
Now that your rotor is on, time to install your cap.
Once your cap is on tight, you can proceed to grease all of the distribution points.
Now for the last part of the project, you have to transfer the wires from the old distributor cap to the new one.
PAY CLOSE ATTENTION
find an identical spot on both distributor caps. There should never be more than one wire disconnected at any time. One by one, find the corresponding wire by matching it's location.
Last one
Viola!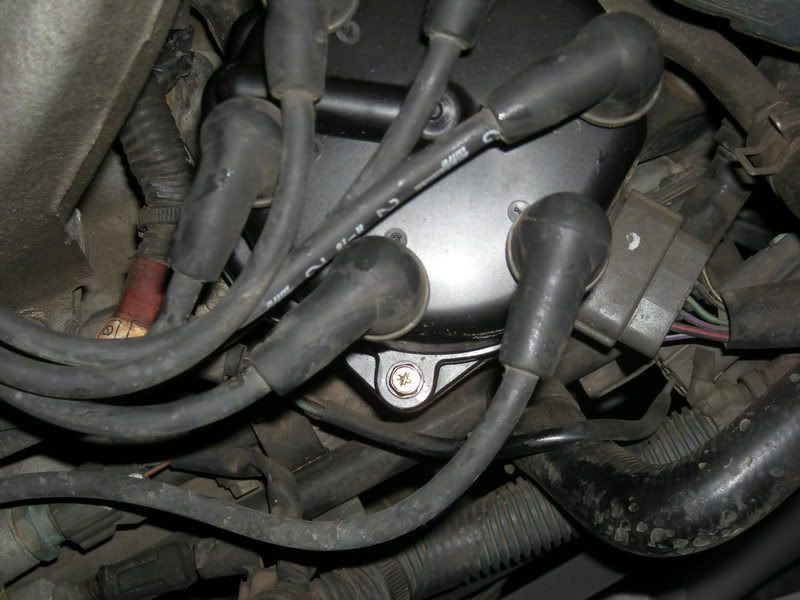 reconnect your battery and you are done my friend!
Special thanks to Woody, for picture taking on this project!
Good luck!-James