Goosedeath's Build
---
Hello all. For the time being this will be a mild build. My goal is 3" lift front and back.
I started yesterday afternoon before heading to work in the evening. I was gonna start Tues, but remembered I'm working a shift for another guy Tues, so my "weekend" is only two day this week. My thought was to get going sooner and do a little bit each day. I'd like to spend Thanksgiving testing out the suspension!

Username: Goosedeath
Year: 2008
Make: Nissan
Model: Frontier
Trim: Base Nismo AT
Color: Avalanche white
PAID OFF in 2 1/2 years!
Mods:

Interior:
Added dirt

Exterior:
Dually knock-off's mounted inside tailgate

Drivetrain:
E-locker by-pass w/ OEM connector
Lokka Locker in front.

Suspension & Tires:
Front, 3" OME HD/5100's, Rear, 3" aal and 5125's
Extended braided brake lines(rear)
SPC UCA's
265/70R16 Goodyear Wrangler A/T KO's
Sway bar deleted.

Armor:
Stock Skid plates

Performance:
Volant intake
Bully Dog GT
Premium tune
2* timing advance
WOT removed
Limiter Maxed

Gear and Other:
Part time creeper camper shell
Fused distribution block mounted to driver side firewall direct to the battery.
Cobra 29 LX in center console
Firestick 4ft tuneable antenna
Warn M8000 winch

In Progress:
The cheap mods that require little if any parts, just my time and attention!

Planned(in no order at all):
285/75R16 Hankook Dynapro ATm's or Goodyear Duratrac's
HID lighting
Second battery under bed(in work)
More lights up front and facing out the sides(gotta give X_Mods a run for king of lights!)(hence the second battery)
winch bumpers front and back
Intake spacer
Rear axel vent mod
Utilitrac Jerry can holders(6 cans to mount)
Rebadge w/ custom Nismo decals
3.69 or 4.10 gears

Suggestions?!
---
Last edited by Goosedeath; 05-30-2015 at

09:29 AM

. Reason: Update mods, formatting
Stock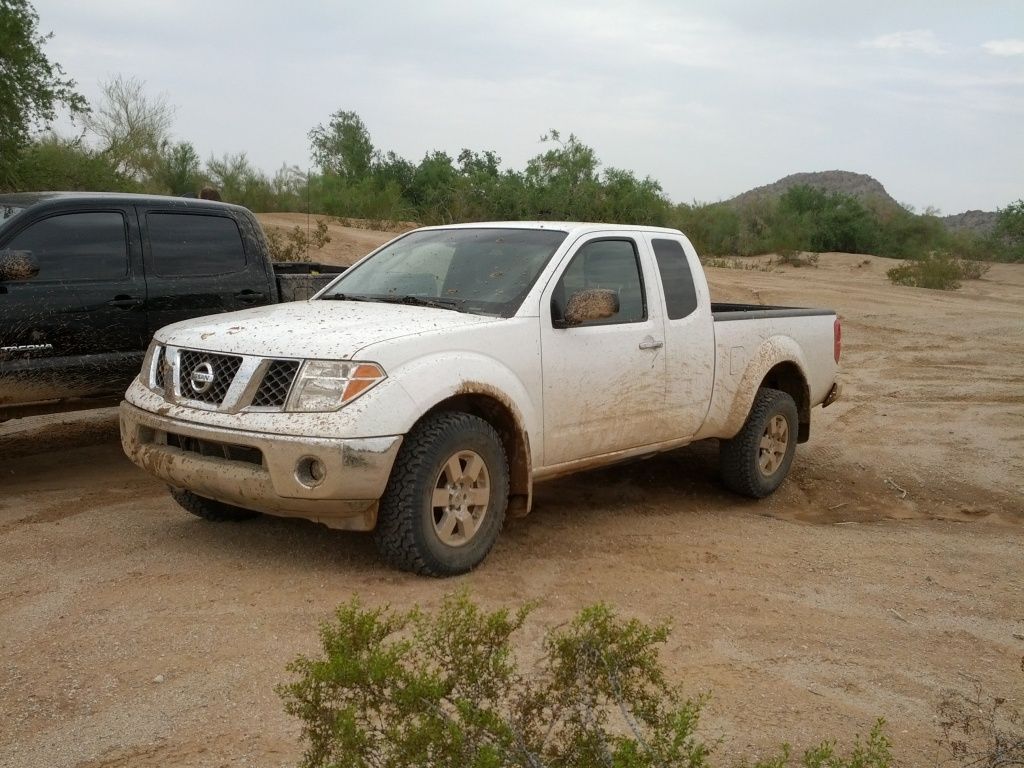 Creeper camper shell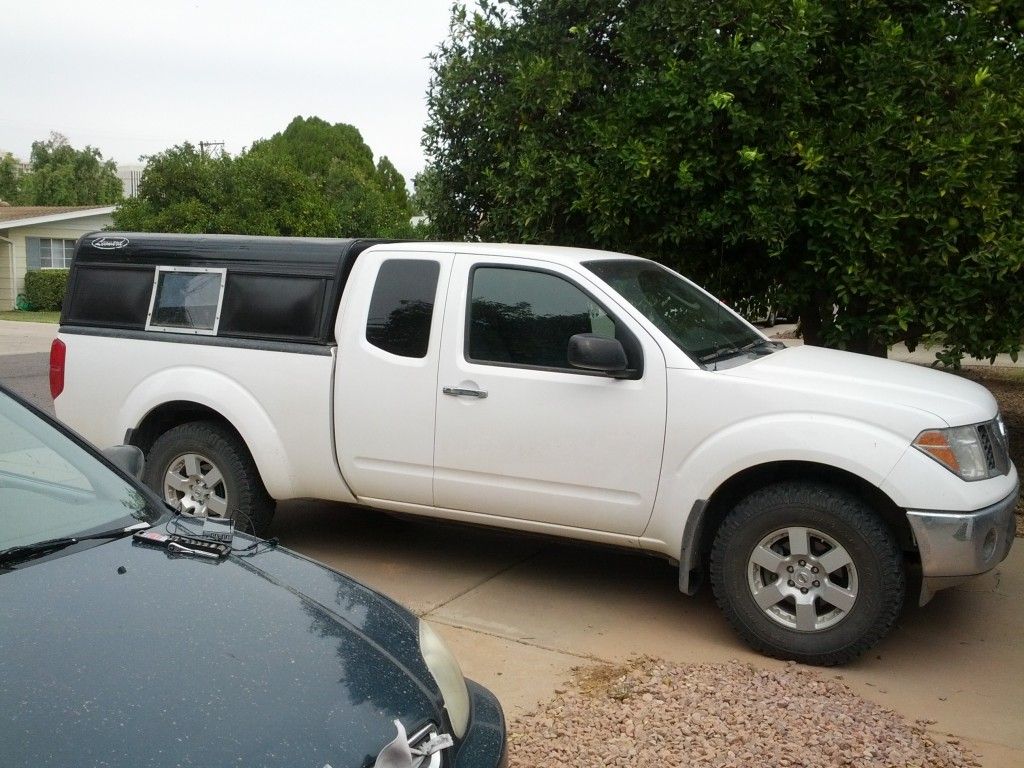 Don't worry, this was actually just a mock up, final installed had clamps.
$40 intake
The goodies! OME HD springs, 5100 struts, SPC UCA's, 3" AAL's, 5125's, and extended rear brake lines.
Starting the job in the carport...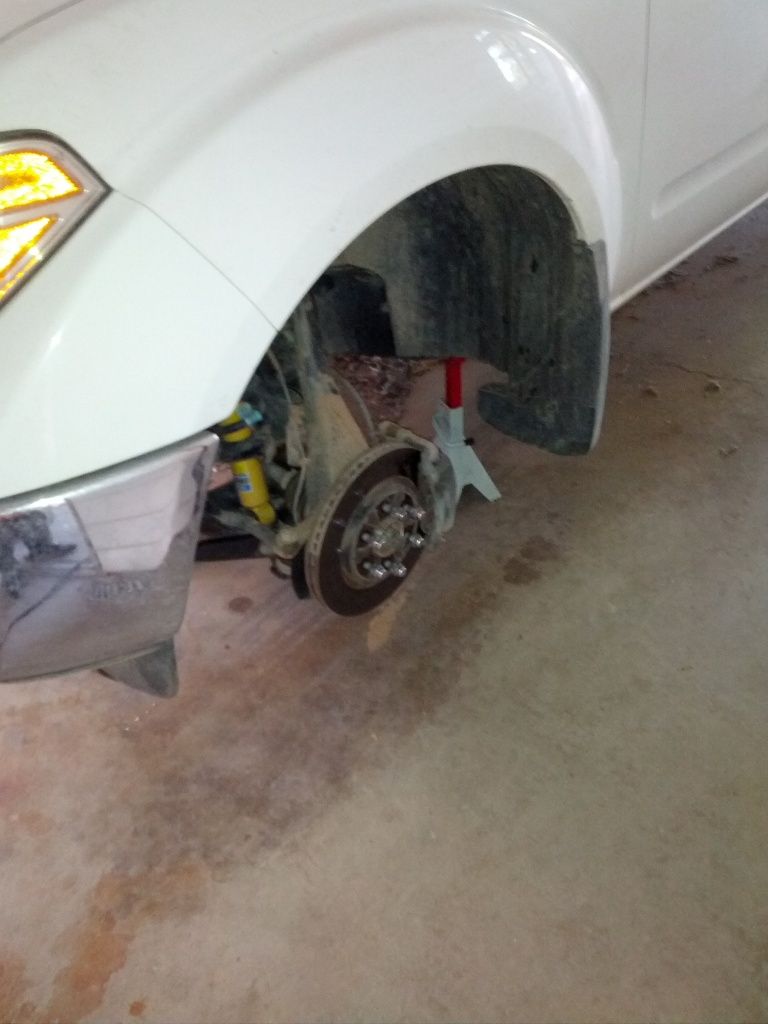 Update:
Got off work this morning and wrestled the strut assemblies out, got them down to the shop to compress and assemble the new assemblies. Cost:FREE!! I love the car mx I have! Anybody need a auto mechanic in the PHX area, let me know!
Now, going to bed to tackle it again this afternoon.
Here's some pics. Enjoy!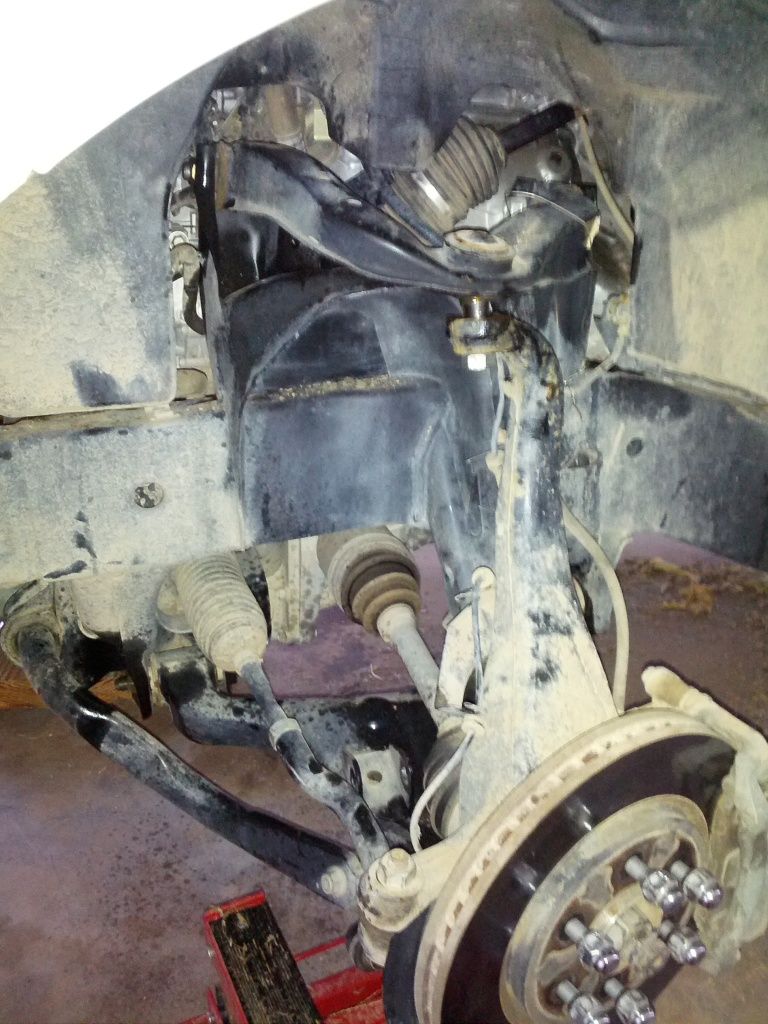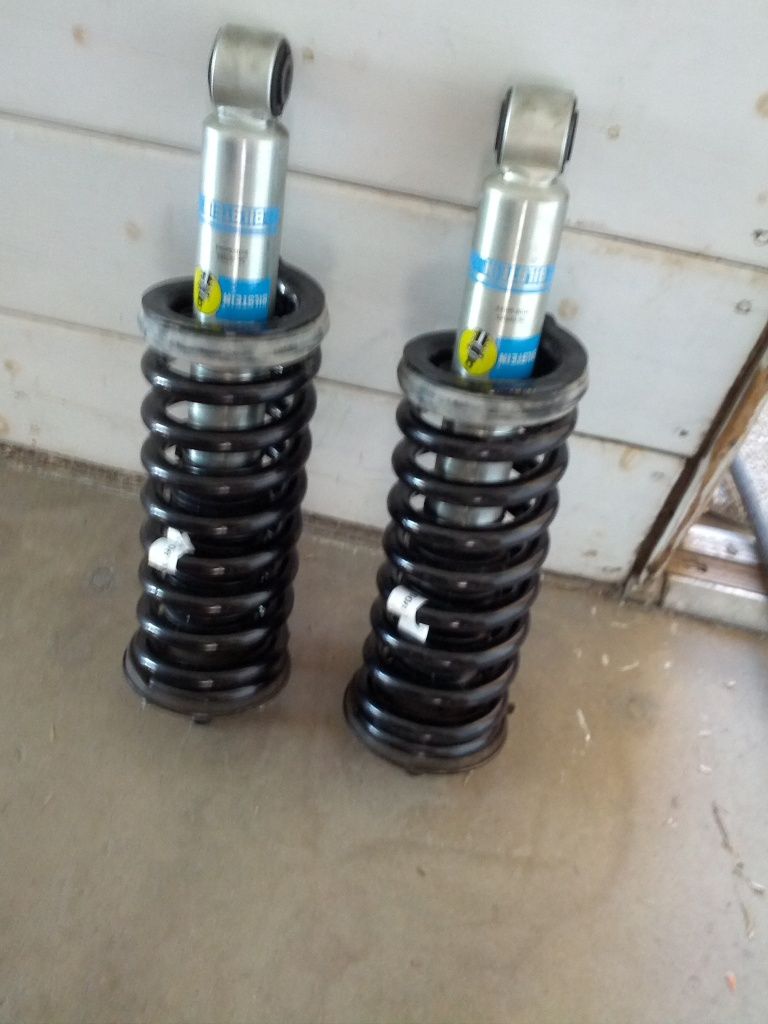 I don't know why they're so blurry...usually my phone does pretty good. Oh well, at least the phone I want is almost out!! Time to upgrade!!
Ok, the front is done. Maybe. Seems like I got more lift than I was expecting. Starting numbers were 17 1/2" and 17 5/8" in the front. Now I'm sitting at 22 3/4" in the front. Anybody think I misread my tape measure for the before measurements?
Anyways, here's what everybody cares about, pics!!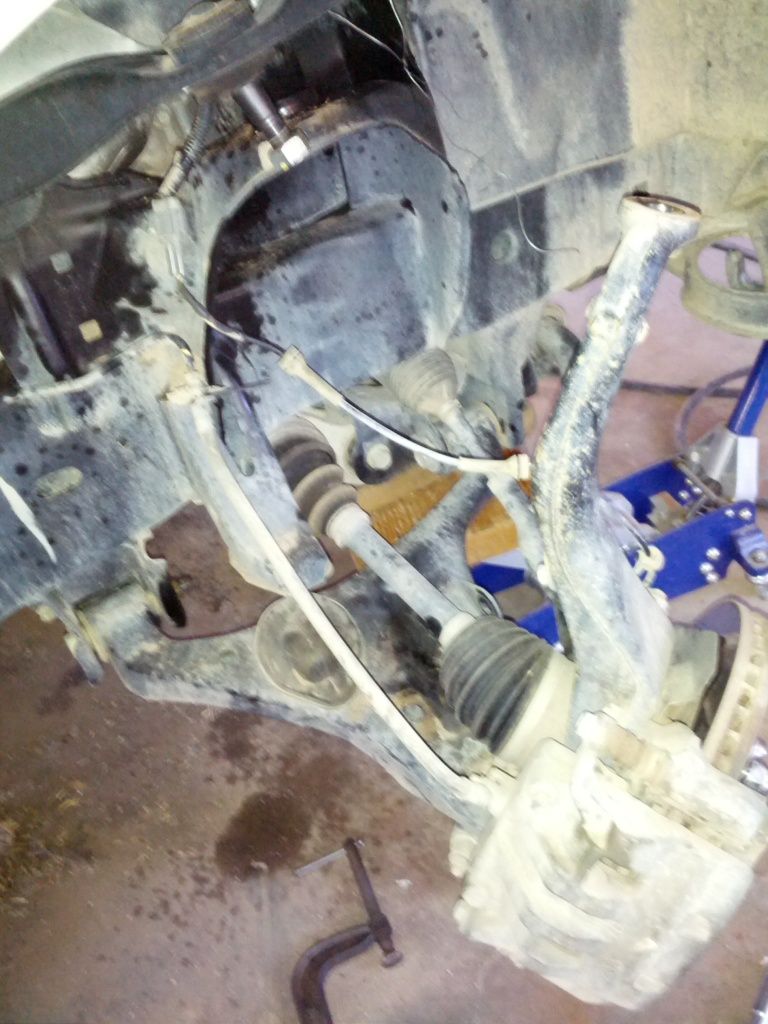 Here's a shot of where I ground down the coil bucket to help the balljoint boot clear...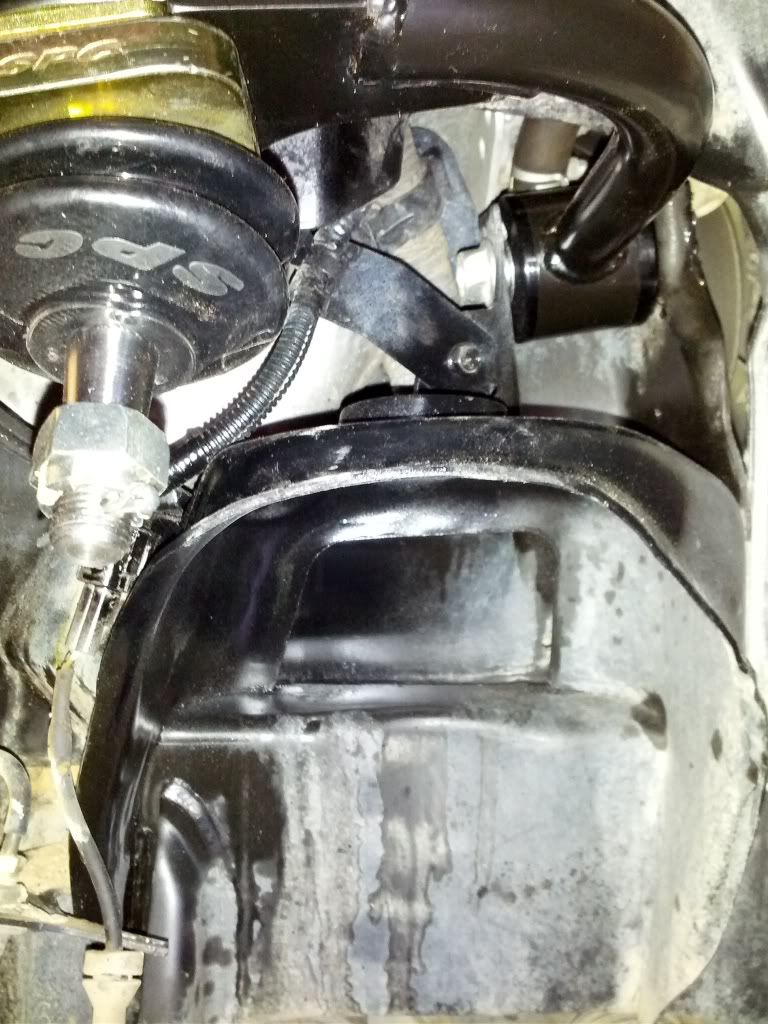 Loosely assembled...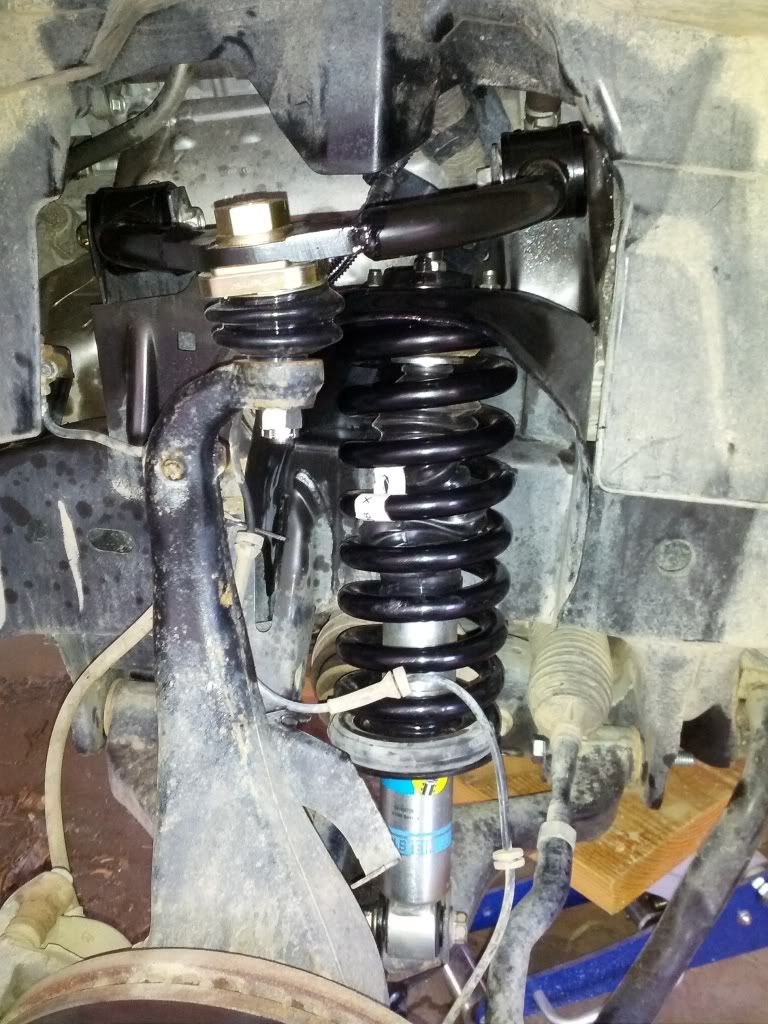 A little bit more grinding...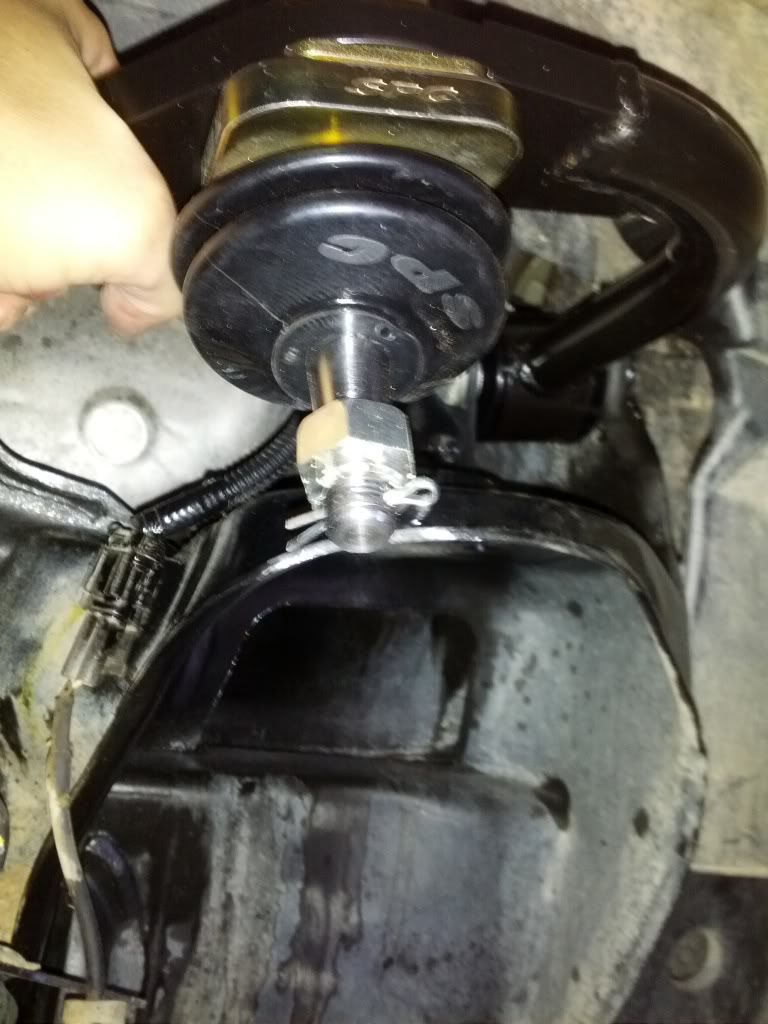 And how she sits now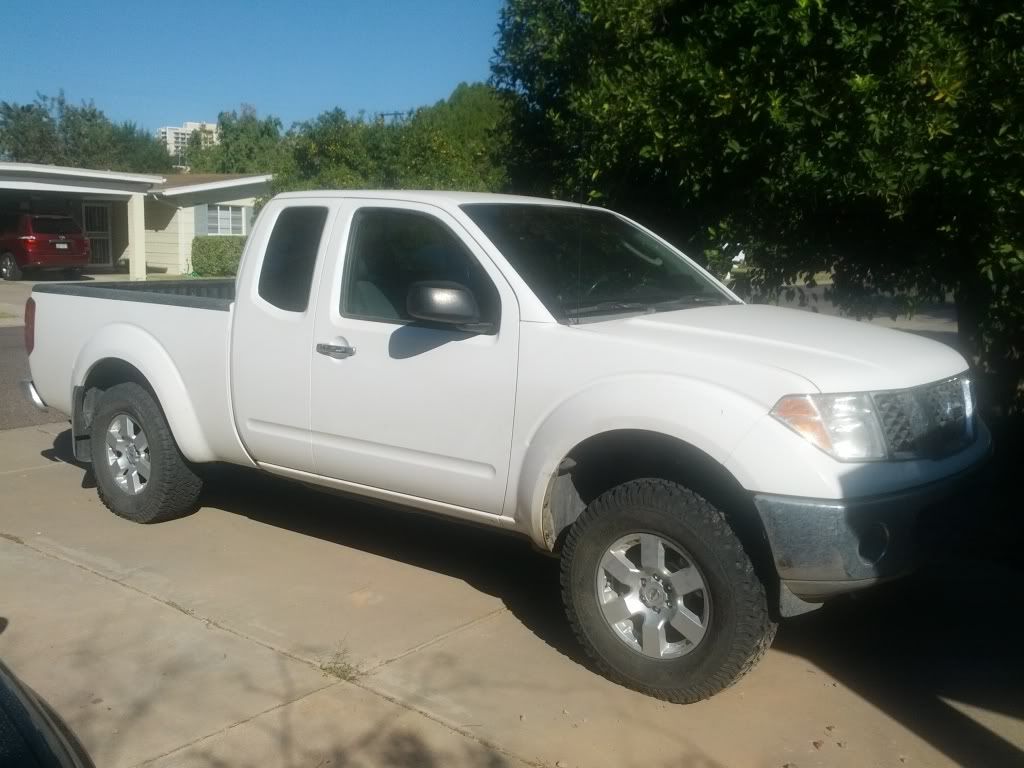 My initial impressions on the HD coils and 5100's at 0.5+ is good. There is indeed alot of down energy, and it may be describable as slightly violent. I only took my truck around the block, and through the alley behind my house, since it's rutted, and potholed, so a decent simulation for forest service roads/light trails.
All in all, I like it so far.
Now, to do the rear!
Shift_Enthusiast
Join Date: Oct 2011
Posts: 299
Mentioned: 0 Post(s)
Quoted: 9 Post(s)
Thanks: 33
Thanked 52 Times in 37 Posts
Feedback Score: 0 reviews
Looks good. I'm at the same point in my lift. Rear going in tonite.
Shift_Enthusiast
Join Date: Oct 2011
Posts: 299
Mentioned: 0 Post(s)
Quoted: 9 Post(s)
Thanks: 33
Thanked 52 Times in 37 Posts
Feedback Score: 0 reviews
Ok, here's it all done...at least for now.
I got a compliment from the brother of a girl who I was helping move last night. "dude, your Frontier isn't like any other Frontier I've seen". lol
Administrator
Shift_Obsessed
Join Date: Mar 2010
Location: Reno/Tahoe, NV
Posts: 13,136
Mentioned: 16 Post(s)
Quoted: 2572 Post(s)
Thanks: 7,986
Thanked 10,336 Times in 5,172 Posts
Feedback Score: 1 reviews
Looks great!
---
-Jennifer
Report a bad/flaming/illegal post by clicking on
Suspension Lift Info 05+
Rubicon tested
2009 SE King Cab 4x4 6 speed
"If you don't turn and look back when walking away from your truck, then you bought the wrong truck."
Currently Active Users Viewing This Thread: 1

(0 members and 1 guests)
Posting Rules

You may not post new threads

You may not post replies

You may not post attachments

You may not edit your posts

---

HTML code is Off

---